Digital transformation can pave the way to increased agility, operational efficiency and enhanced customer experience. For healthcare organizations, building a digital first culture is becoming a requirement. Providers who want to remain relevant and continue to serve patients are embracing the benefits of digital disruption in response to the acceleration of industry change.
It's no secret healthcare players have traditionally been technology laggards. To illustrate, let's throwback to President George W. Bush's 2004 state-of-the-union address when he called for universal, portable electronic health records within a decade. Despite over $30 billion in federal expenditures and tens of billions more by providers, easily transferable EHRs still don't exist in most of the country and interoperability is still an enormous barrier. However, it was clear during HIMSS 2018 the time to bridge the digital transformation gap is NOW.
Here are the top 3 key takeaways from HIMSS 2018 that can help organizations better enable a successful digital journey to support value-based care:
The necessity for healthcare organizations to further modernize the IT infrastructure to deploy cutting edge technologies that help drive patient experience and extended reach.
The ability to harness the power of advanced data analytics, AI and machine learning to drive patient experience, actionable insights and business intelligence.
The importance of building robust layers of defense for care continuity and to protect sensitive patient and health data from advanced cyber exploits, attack vectors and backdoor medjacking threats.
To put recommendations like these into action, healthcare organizations must design a network architecture and infrastructure that is secure, scalable, and cloud-enabled or risk falling further behind.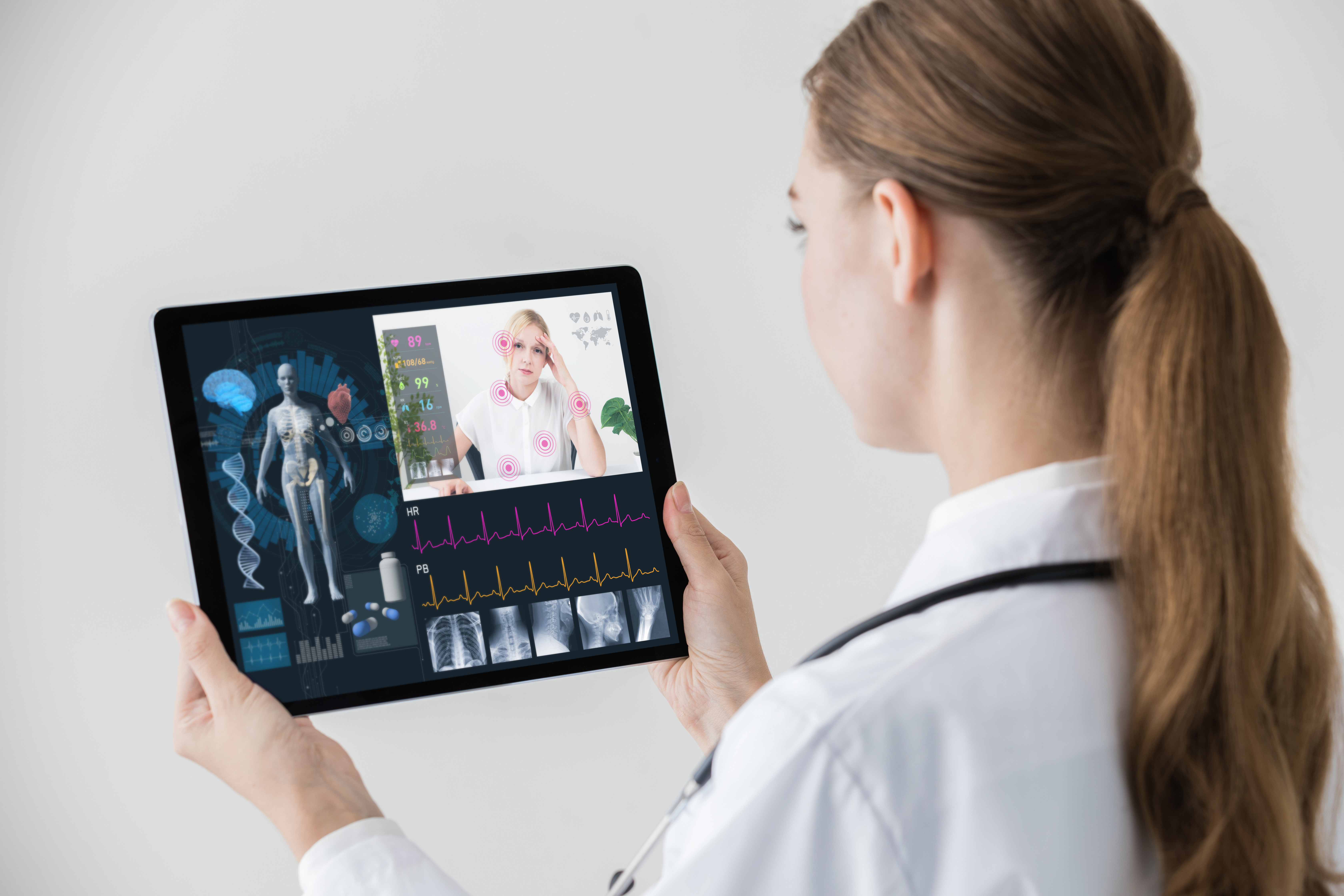 Let's look closer at how these recommendations can drive improved outcomes and better patient experience through three priority IT investment areas:
1. Build a Digital First Architecture
Moving beyond the four provider walls, telemedicine and innovative patient enablement tools can create efficiencies and improve patient experience for those in rural locations, as well as those with chronic conditions, seniors and tech-savvy millennials. Think about this, five to 10 times a day, Doctors Without Borders relays questions and reviews tough cases from its physicians in Niger, South Sudan and elsewhere across its network of 280 experts around the world, and back again via the Internet.
With remote locations consuming more bandwidth to support virtual health applications that help deliver enhanced care, modernizing legacy environments is a critical requirement to ensure patient experience isn't compromised. And with the increasing reliance on cloud applications, WAN architectures must be able to support agile, reliable connectivity and solve for competing performance requirements. In fact, 53 percent of healthcare organizations said modernizing their IT infrastructure for availability, speed and resilience is the most important factor in enhancing agility. Future proofing the healthcare WAN to deploy next-generation capabilities at the edge will help organizations enable virtual health strategies and keep pace with the demands of digital business.
2. Data Driven Transformation:
With the growing amounts of data collected across the healthcare ecosystem, organizations that embrace AI and machine learning technologies can drive actionable, intelligent insight to enhance patient experience, care delivery and productivity. According to the October 2017 Gartner 2018 CIO Agenda: Healthcare Provider Industry Insights report, out of 119 surveyed, "21 percent of provider CIO's, selected BI and Analytics as the technology area that will receive the most new or additional funding in 2018". And hybrid cloud architectures better support the scalability and compute power required to ingest and analyze advanced data workloads while alleviating constraints of premises-based infrastructure. Keep in mind technologies that provide the efficient and secure transfer of data in and out of the cloud will help accelerate and facilitate these next-gen analytics and learning capabilities.
3. Cyber Vigilance Enables Digital Innovation:
The digital transformation of healthcare requires integrated and adaptive security solutions, controls and defenses to ensure continuity of care and care delivery. Yet, 73 percent of firms fail cybersecurity readiness tests. Risk and exposure will only continue to increase, as the healthcare IT environment grows more complex and the attack surface expands, driven by IoT, wearables, robotics, BYOD, at-home monitoring devices, mobility, increasing digital endpoints and the reliance on internet connectivity. While these cutting-edge technology deployments promise enhanced agility, patient experience and operational efficiencies, security controls must be placed at the forefront of all digital transformation technology initiatives. The new security paradigm for healthcare providers requires a layered approach to risk management across a dynamic and interconnected healthcare ecosystem.
In today's healthcare industry, change is the new norm and the stakes are high. Be the catalyst to help your organization optimize and secure the digital journey.
To learn how CenturyLink helps connect and protect the digital transformation of healthcare, visit www.centurylink.com/healthcare.